What's LVNV Funding and How Can I Get Them Off My Credit Report?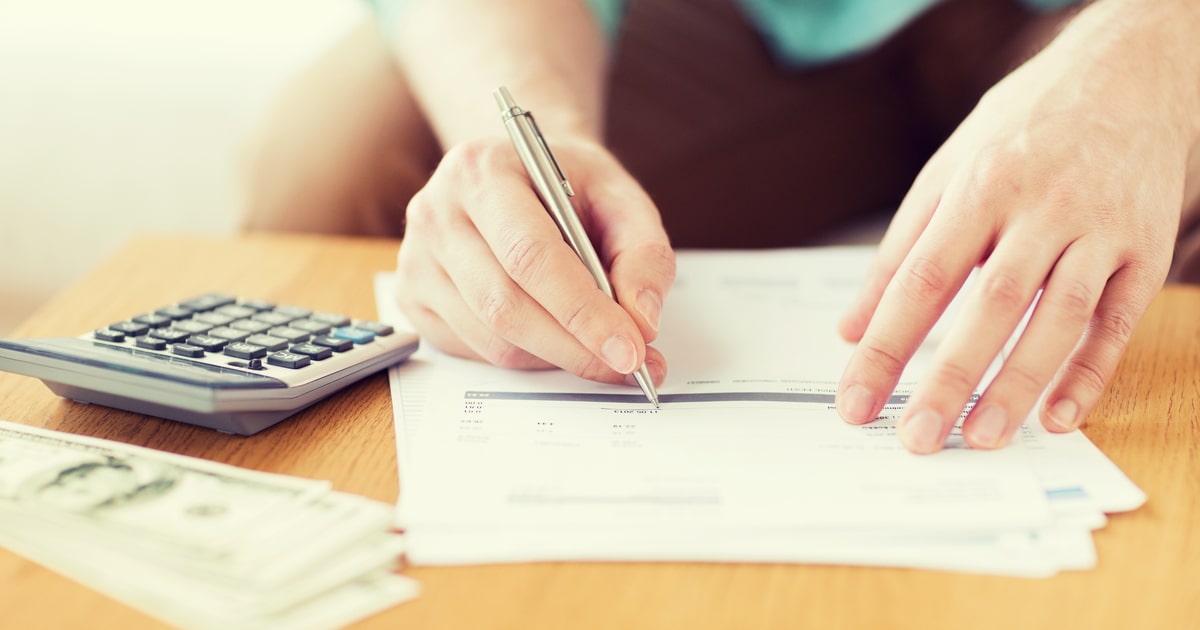 Your credit report is crucial for your success in 2018. It acts as your financial footprint, and if it's good, it will open doors for you. If it's bad, those same doors get slammed in your face. So, when you see a negative charge on your credit report, it can make you feel sick. But don't panic. Below, we'll talk about who LVNV Funding is and how you can dispute and remove a charge from this aggressive collection agency.
What's LVNV Funding and should I be worried?
LVNV Funding has a horrible reputation for purchasing debt and suing the people who owe it. If you've got a charge on your credit report from these guys, it can be a terrifying discovery. But rest assured, LVNV may be aggressive, but they still have to operate within the bounds of the law. When you first see a charge from them on your report, read about your legal rights under the Fair Debt Collection Practices Act. LVNV Funding can't skirt the law, and you shouldn't need to worry when you see a charge from them. You can dispute LVNV Funding's charge and get it removed from your credit report if you follow the steps below.
Read the Act and know your rights.
Send a letter that requests all future correspondences take place via 'snail mail.' Having a paper trail with LVNV Funding will protect you in the event they either don't honor their bargains with you, or they try to sue you. Always, no matter what, correspond and make agreements with LVNV Funding in writing. Verbal contracts can never be proven and are easy for unscrupulous collection agencies to ignore.
Validate the Debt
One of the easiest ways to get an LVNV Funding charge removed from your credit report is to request debt validation from them. Often, where the debt originates from can't be proven. So, first write LVNV Funding a request for debt validation to verify the debt is yours. But keep in mind that you must do this within 30 days of the charge showing up on your credit report. You can find a sample debt validation letter here.
Enter into Advanced Dispute
If the debt is yours, you have the option of entering into Advanced Dispute with LVNV Funding.
First, what you'll need to do first is get a copy of your credit report from each of the reporting agencies. Look for the LVNV Funding dispute, and comb through it for any inaccuracies, no matter how small.

* Balance
* High balance
* Dates
* Amount owed
* Your name
* Your address
When you find an inaccuracy, write a letter to the three credit bureaus and outline the error. Demand that the charge is corrected or deleted. The bureaus have 30 days to respond to your letter. You can find an example of an Advanced Dispute Letter here. If LVNV Funding can't provide the correct information, then your charge will be removed.
Offer to Pay Part of the Debt in Exchange for Removal
If debt validation didn't work or the advanced disputing method didn't work to get LVNV Funding removed from your credit report, then offer to negotiate. Start at half of your debt and then go from there. But remember always get everything in writing. In exchange for paying off the debt, request that the negative charge is removed from your report within 30 days of LVNV Funding receiving payment. After 30 days, follow up with them. If it's still not removed, request removal again.
Hire a Professional
Dealing with a debt collection agency as aggressive as LVNV Funding can be a nightmare. But, you can hire a professional to deal with LVNV Funding for you. They can dispute a charge with LVNV Funding or negotiate for you to get the charge removed from your credit report. Plus, an experienced legal professional can get the charge removed much more quickly than you can. Don't let your credit fall into disrepair. Contact an experienced credit repair attorney today and get your financial house in order.